Stump-And-Grind FAQ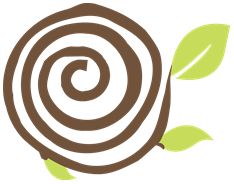 FAQ = Frequently Asked Questions
1. Do you charge for an estimate?
Answer: No, Estimates are FREE.
2. Are you insured and bonded?
Answer: Yes, We are insured and bonded.
3. How long is the quote good for?
Answer: 15days, After the 15days you may receive the same quote or a different quote due to changes to terrain, obstructions, or stump condition.
4. Do you clean up after the job?
Answer: Yes and No, We do not haul off the chips, shavings, or mulch from grinding the stump. We do rake it out evenly to prevent a tripping hazard. We can recommend a high quality landscaping company for haul off, replacement with grass, build a flower bed or even plant a new tree if you would want to go that route. Some people just want it left in a pile so they can load it easily into a wheelbarrow or trashcan versus having to rake up what we raked out. These people normally use it as free mulch in their flowerbeds.
5. When is payment due?
Answer: Residential and Commercial lots differ. Most of the time payment is due when the job is complete as most customers do not want to carry a debt. Otherwise you will be emailed an invoice.
6. What other factors come into play when receiving a quote?
Answer: The location on the property, type of soil, rocks, sprinkler systems, if 811 needs to locate utilities, how long the stump has been there and the condition, and the type of stump.
7. Do you offer discounts?
Answer: Yes, We offer discounts to any branch of the military, churchs, and multi-stump discounts.
8. Is there tax on stump grinding service?
Answer: Yes, Under Rule 3.356(c)(2) we are required to charge tax. There are a few exceptions, such as lots for new homes, pasture land, public roads and if subcontracted.
9. How soon can you do the job if I accept the estimate?
Answer: It depends on the weather, schedule, if we have to work around your schedule due to a locked location. We will do our best to get the job lined out and completed under 48hrs; but we can't control mother nature, and no job is too big or too small.
10. Do you have a minimum service charge?
Answer: Yes, there is a $50.00 minimum charge.