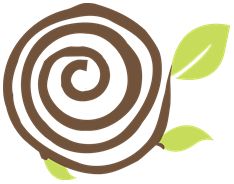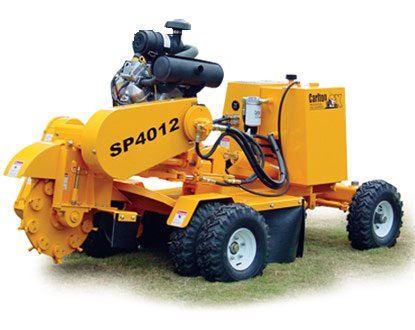 Stump-And-Grind is a precision mobile stump grinding company. We use a state of the art remote controlled J.P. Carlton SP4012 which are built for professionals. The image above is a factory machine.
We have several modifications that allow us to grind faster and with more precision than our competitors. We can grind from the front, side and back of our cutting disk. We have 36 carbide teeth which is a trade secret not because of the number but due to we run an abnormal pocket setup.
We know with certainty that we are the only mobile grinders with this particular setup. We will not show, or talk about our equipment modifications. This gives us a great advantage and we have not found a stump we could not grind yet.
The service we offer is to come to your business or residence and remove unwanted stumps by grinding them below ground level. This allows the owner to change the landscaping now that the stump has been ground down. Stumps also need to be removed from building sites within code, tripping hazards to humans and animals. They attract insects and trap water.
What a lot of people don't know is when I tree is fell. The tree only knows it's been damaged at first. The roots will continue to pull water and try to regrow based on the type of tree. People try to burn them, drill them out, etc. Before wasting time and money to find out that you will most likely fail, unless you have a lot of time to keep feeding the fire.
Call us out to do the job right the first time. Don't burn on it and then call us to come clog our bearings and filters with ash.
Our machine parts are high end, and high tech. It requires daily maintenance and preventative maintenance. When we are asked to grind a burnt on stump we will do it. However there is an additional charge depending on the condition of the stump and it's surroundings.
You are also poisoning the ground with chemicals and petroleum products such as gas or diesel. You don't have to tell us what you used. We will be able to identify it by the smell.